Unmade Dracula script sees light of day…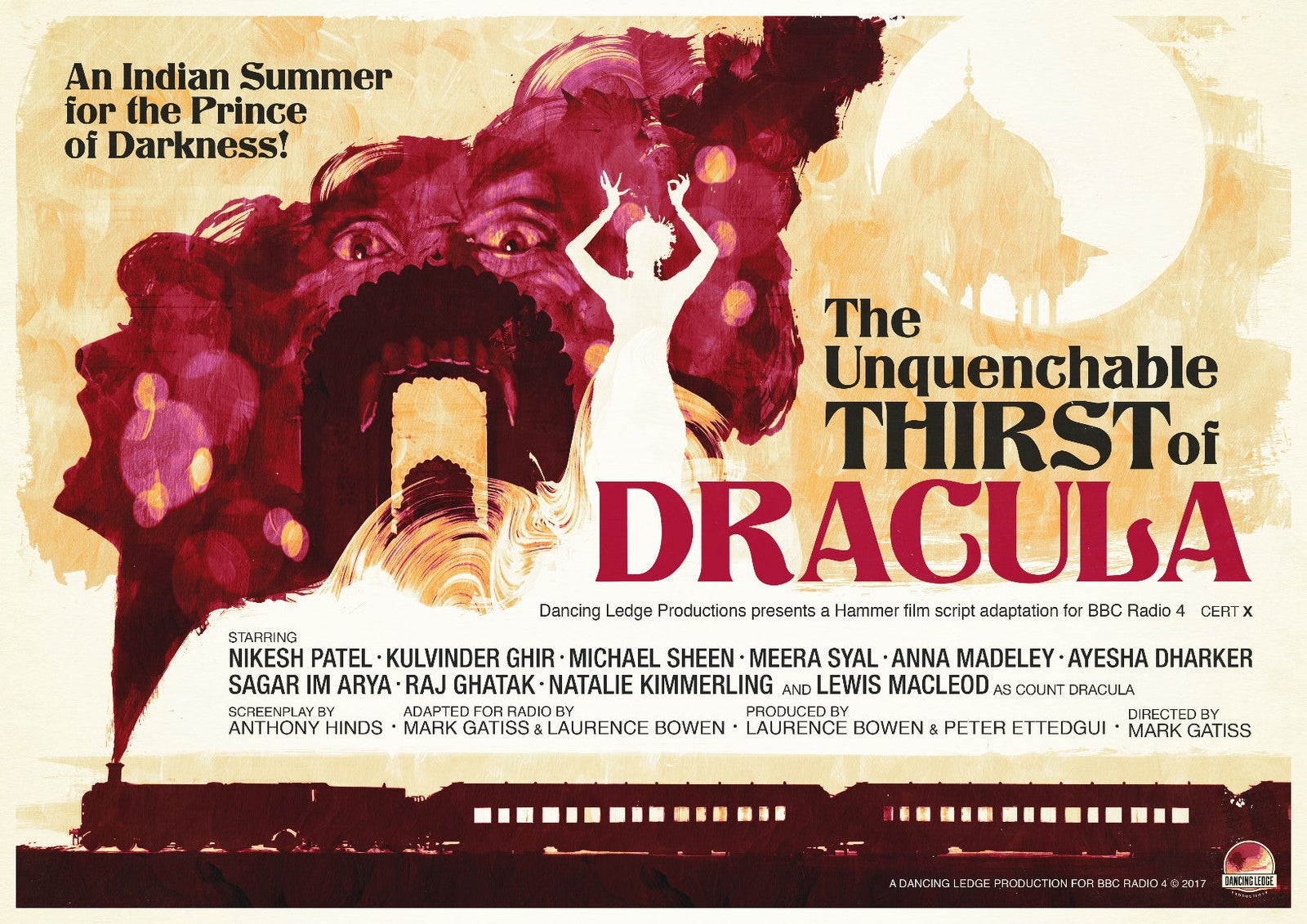 Sherlock co-creator, Mark Gatiss, has directed an unmade Hammer Horror script set in 1930s India – The Unquenchable Thirst of Dracula.
The cast includes Nikesh Patel, Meera Syal, Kulvinder Ghir, Anna Madeley, Ayesha Dharker, Raj Ghatek, Lewis MacLeod as Dracula and Michael Sheen narrates.
Mark Gatiss said: "What better way to celebrate Hallowe'en than with a lost Hammer movie? And not just any Hammer movie! Anthony Hind's thrillingly titled 'The Unquenchable Thirst of Dracula' is a wonderful, rich and atmospheric script and way ahead of its time - set in the 30s, a sort of 'Heat and Dust and Fangs'! It was nearly made in the early 70s on location in India and I was thrilled to assemble a fantastic cast [...] to bring this forgotten gem to gory life."
Stuart Oakes, CEO Hammer Films, said: "We're delighted at Hammer Horror to see this wonderful script finally brought to life and to have its world premiere on Radio 4. We are a keen to develop a film version next as there's so much in the writing and concept that can work for a modern audience. It's re-imagining by Mark Gatiss here is just the beginning of a new future for the project."
The script was adapted for radio by Mark Gatiss and Laurence Bowen of Dancing Ledge Productions.
Laurence Bowen said: "What a treat to find another lost treasure in this unmade Hammer Horror script, and who better to make it than the impresario of British horror: Mark Gatiss. Dracula still at large in 1930s India, combining forces with an ancient Indian blood cult which preys on victims in secret ancient caverns beneath an ancient palace. Welcome to Halloween 2017!"
The Unquenchable Thirst of Dracula will be broadcast on BBC Radio 4 on 28 October 2017 at 14:30.
---