Hammer Halloween film competition - The Finalists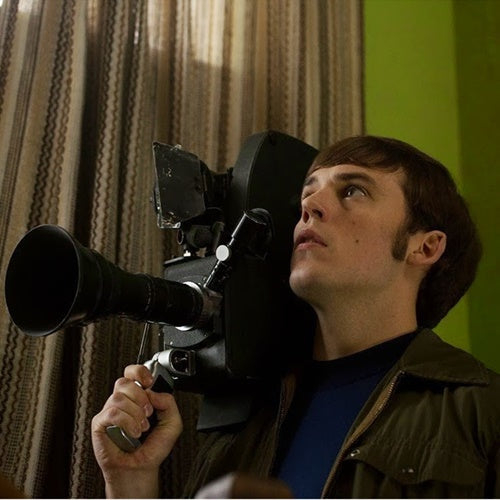 Firstly thank you to all who entered the
1st Hammer Halloween film competition
. We received a huge response, and the overall quality of entries was staggering! Almost all of the films had
something special
to recommend them (deranged daughters, cyber stalkers and an alien home invasion made notable appearances in some of our favourites), but we were forced to be ruthless in our search for a shortlist. Our three finalists' entries excelled in a number of areas, and in their own way these three films left Hammer
shocked, shaken
, and
grappling with a profound sense of unease
for days afterwards. So thank you to each of them for that! Now, which film does the same for
you?
WINNER: ABOMINIO
Directed by:
LORENZO FASSINA
Story:
SARA ANTONICELLI & LORENZO FASSINA
Starring:
NOEMI MONTI
In the director's words:
"A girl is being followed by an evil force. The force brings terrible memories to the surface strange rituals the girl witnessed as a child."
Hammer says:
"A bizarre fever dream of a film. The grainy visuals, synth-heavy score and antiquated set design expertly call to mind a classical, artful kind of horror from a bygone era. A unique experiment, and a treat to watch".
Director link
:
dirtytapeproduction.tumblr.com/
RUNNER UP 1: MIDNIGHT SNACK
Written and Directed by:
R. MICHAEL MCWHORTER
Cinematography:
ALEJANDRO FUENMAYOR
Starring:
KATE MCBRIDE and MICHAEL GALLOCK
In the director's words:
"After a long day of moving Megan prepares for her first nights sleep in her new apartment, unaware of the dark secret this house holds. Now a single beam of light is all that stands between her and a living nightmare."
Hammer says:
"The vulnerable-girl-in-a-creepy-house subgenre gets a twist in this fun entry from Tizzy Entertainment."
Director link:
Vimeo.com/TizzyEnt
RUNNER UP 2: TUCK ME IN
Directed by:
IGNACIO F. RODÓ
Based on a story by:
JUAN J. RUIZ
Starring:
LUKA SCHARDAN and MARK SCHARDAN
Hammer says:
"Concise, creepy filmmaking of the highest calibre. The brief narrative unfolds like a joke, with with a 'punchline' that'll stay with you for days."
Director link:
cargocollective.com/ignaciofrodo
---