Christopher Lee 1922-2015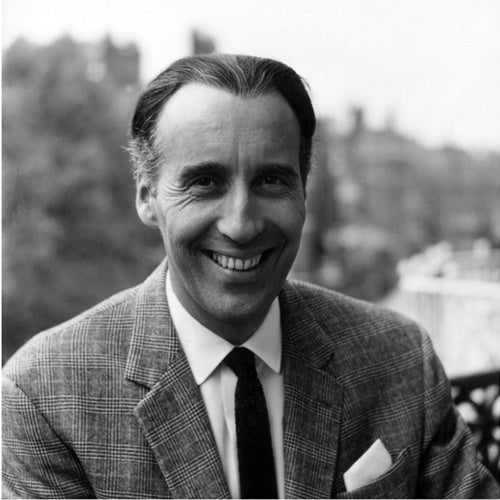 Christopher Lee gave Hammer the screen's definitive portrayal of Dracula, and in return Hammer made him an international star. Christopher was undoubtedly the actor most closely associated with Hammer, despite the fact that in the 1950s and 60s the company rarely treated him as its greatest. This irony was not lost on Christopher, who acknowledged a debt of gratitude to Hammer while railing against the perceived typecasting he blamed them for.
Prior to his Hammer debut opposite Peter Cushing in The Curse of Frankenstein (1957), Lee had made little impact in film and television. Hammer producer Anthony Hinds and director Terence Fisher were the first to recognise his true potential when they began casting their next film. Cushing would take top billing in Dracula (1958), but the picture belonged to Lee. His brief performance as the urbane and ultimately feral vampire is the omnipotent heart of the film, and one of the reasons it is still so admired today.
Dracula was Lee's most celebrated role, but it was just one of many outstanding performances he gave for Hammer between 1956 and 2009. He brought a tragic poignancy to The Mummy (1959) using little more than his eyes, and relished the chance to play the heroic Duc de Richleau in The Devil Rides Out (1968). Along with Taste of Fear (1961), The Devil Rides Out was a rare opportunity to play a good guy, and as a result these became two of his favourite Hammer films.
As was the mark of a true star, Christopher dignified almost everything he appeared in – his presence in The Two Faces of Dr Jekyll (1959) and The Terror of the Tongs (1960) is by far the best reason to watch either of those films. Hammer aficionados are also familiar with his equally compelling performances in family-friendly gems such as The Pirates of Blood River (1962) and She (1965). The range of films Hammer offered Christopher was clearly not limited by his abilities, but by the company's own, increasingly restrictive typecasting.
In an effort to expand his career, Lee relocated to the United States in the 1970s. His parting gift to Hammer was a highly disturbing portrayal of an excommunicated priest in To the Devil a Daughter (1976). To some critics this was yet another example of an immaculate performance in a flawed British film, but it's debatable whether Christopher's considerable talents were better served by the American industry in the following decade.
Appearances in Star Wars and The Lord of the Rings finally bestowed a greater recognition although, true to form, Christopher was now privately anxious about being typecast as a wizard. In 2009 he felt confident enough to return to Hammer one last time; he was on the set of The Resident when it was announced that he would receive a knighthood as part of the Queen's Birthday Honours list.
I had a relationship with Christopher that was complicated by my own association with Hammer. When we first met in 1995 I got the impression that representing the old firm in any capacity meant that you were held at least partly responsible for his grievances against former executives – all of whom had long since retired or died. But the better I got to know Christopher the more I came to appreciate Peter Cushing's astute observation that this forbidding exterior was a disguise. The real Christopher Lee was an occasionally sentimental and sometimes child-like character. He was at his most endearing in these off-guard moments, flicking through scrapbooks in his Belgravia home, showing off his collection of military memorabilia or reminiscing over tea in a nearby hotel.
Christopher must have written his foreword for The Hammer Story in one such moment. Towards the end of the piece he acknowledges that he will always be grateful to the company, and that he wishes them "all the luck in the world." Now all is said and done, I think he meant it.
---