Hammer at British Library Gothic season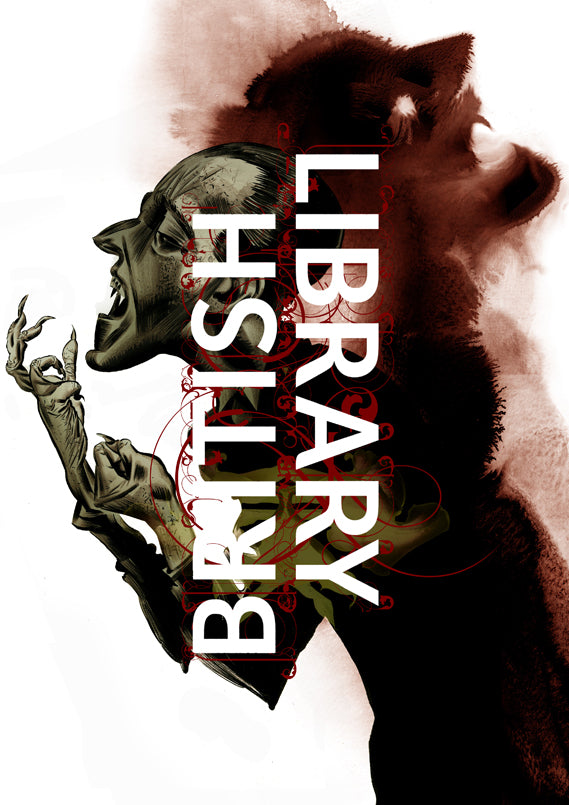 Hammer Leads Exhibition's Film Presence
In the dimly lit chambers of the British Library's PACCAR gallery, something dark is afoot…
Opening last week, Terror and Wonder: The Gothic Imagination is an elegant- not to mention obsessive- exhibition which guides viewers through the history of mankind's fascination with all things dark and supernatural. From Dr Dee's 16th century Spirit Mirror and Horace Walpole's The Castle of Otranto (the first recognised 'Gothic' novel, whose 250th anniversary takes place this year), through Clive Barker's debauched Hellraiser, Stephenie Meyer's Twilight Saga and Alexander McQueen's unsettling 1996 Dante corset, to an upbeat photography gallery of today's gothic fashion communities- this is an (almost) overwhelmingly comprehensive exploration of the creepy and macabre.
And appearing consistently throughout this celebration of the dark and twisted, quietly leading the exhibition's film presence? Who else but Hammer!
No less than eight of our classics can be seen in one form or another, with posters from DRACULA, HOUND OF THE BASKERVILLES, DR JEKYLL AND SISTER HYDE, LUST FOR A VAMPIRE and PLAGUE OF THE ZOMBIES (which also has THIS CLIP playing against an eerie black curtain backdrop) peppering an exhibit which is co-inhabited by storyboard images from FRANKENSTEIN AND THE MONSTER FROM HELL and SCARS OF DRACULA, and a (rather steamy) magazine ad for THE VAMPIRE LOVERS.
Add to this an upcoming season of Hammer-related events such as The Vampire Years: Dracula on Screen and On Gothic Literature: Sarah Waters, DBC Pierre and Kim Newman, and the British Library's event becomes a 'must-see' for any fan of our historic studio.
But, though the exhibition is a Mecca for anyone looking to get hysterical over Hammer history, the quality and quantity of the collection as a whole (seriously, just gaze in wonder at the numerous rare manuscripts, 1st editions, paintings and costumes- not to mention a real life vampire hunting kit- on show!) will leave all who see it simply gleeful at their initiation into the shadowy world of the Gothic. Because, for an exploration of the darkest and most depraved depths of the human psyche, Terror and Wonder: The Gothic Imagination does a surprisingly good job of keeping a smile on your face for the entirety of your visit.
(below: Grogan's 'Lady Blanche Crosses the Ravine')
The exhibition runs until 20th January 2015, with events spread out across the next few months, so get involved!
---