5 Ghoulish Accessories for LFW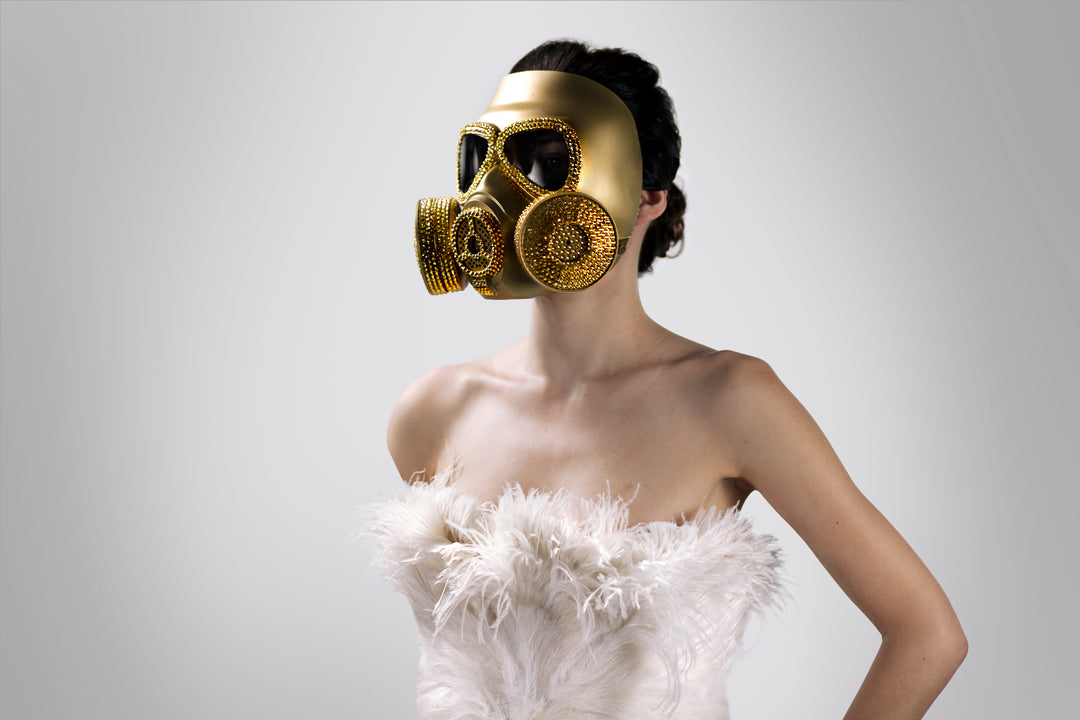 With London Fashion Week underway, we look at 5 ghoulish accessories with a fashionable twist!
1. Scold's Bridle
Designed in Scotland, 1567, the Scold's Bridle – also referred to as the brank's bridle and simply the branks – was a nightmarish form of torture and public humiliation for women who were considered to be "nuisances" and "scolds".
The scold's bridle was also used as a muzzle to prevent suspected witches from being able to speak, or curse their captors.
Ripe for a catwalk comeback (minus the degradation and punishment), a glitzy version of the scold's bridle has actually already been seen encasing the head of eccentric fashionista Lady Gaga.
2. Gas Mask
Invented during WWI to deal with newly-weaponised German poison gas, and popularised among civilians through WWII, the gas mask has taken on more sinister connotations in the years since.
Its strange insect-like design and associations with terror made the gas mask a perfect tool to horrify viewers with in countless films and TV shows.
Naturally the iconic gas mask caught the eye of adventurous fashion designers through the years, and has added a creepy new element to more than a few recent runway shows.
3. Plague Doctor Mask
Invented in Paris in the 17th century for doctors treating the plague-infected, this unnerving accessory was designed with a bird-beak shaped cone nose which held scented substances and straw, to protect the wearer from miasmatic bad air.
As the plague swept throughout Europe in the 1600s the doctors followed in its wake.
Through the centuries the memorable design outlasted the disease (thankfully), and in recent years it has influenced a number of designers' Victorian "steampunk" collections.
4. Monk's Habit
The monk's habit is an undeniably creepy garment, thanks to the mystery regarding the silent wearer beneath. A favourite of stories dealing with the occult, used in the right circumstances the outfit becomes synonymous with unease.
The habit has been given the catwalk treatment many times, without drastic alterations to the original design.
5. Executioner Hood
For the executioner hood's scary credentials, just look at this guy:
But witness as- with a cut here, a rip there and a stitch through there- we have… a painfully trendy new set of threads!
---